Callcenter Übermorgen
A Telephone Journey Into Your Unlived Life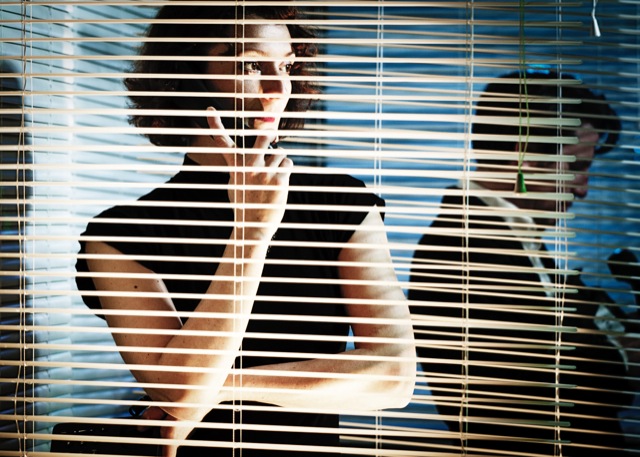 What could my life look like had I followed a different path? Callcenter Übermorgen (Callcenter – The Day After Tomorrow) is a decision-training-centre of the future for missed opportunities in life and new life plans.
In Callcenter Übermorgen, the participants sit in separate phone booths. The telephone rings and a roller-coaster ride begins, taking you through voice-activated menus and decision labyrinths, past the dizzying heights, uncanny twists and depressive depths of a 21st century life under the pressure of self-optimisation. Who or what tells me what to choose? Who is pulling the strings behind the scenes? Does my neighbour have the better trip? An evening about taking responsibility for yourself and others, and about freedom of choice.
---
Galery
---
Video
---
Press
"Callcenter Übermorgen is a challenging, brilliantly staged and utterly funny performance-installation, which tackles questions around self-optimization and (un)freedom of choice with compelling suggestive power."
(Mannheimer Morgen)
"The performance group Interrobang aims for new theater forms […]. It encourages the audience to debate and work in teams, even though everyone makes his/her very own experience. By what criteria do we make our decisions? Is there something such as free will? Does our choice make a difference?"
(Die Deutsche Bühne)
---
Credits
Performed and Devised by Nina Tecklenburg, Till Müller-Klug, Lajos Talamonti Conceptual Cooperation Andreas Liebmann, Martin Schick Dramaturgy Kaja Jakstat Telephone Installation Georg Werner Music and Sound Friedrich Greiling Set Design and CostumeSandra Fox Lighting Design Dirk Lutz Production Marc Pohl Video Documentation Gernot Wöltjen Assistant Lisa Großmann Photos Michael Bennett, Renata Chueire, Nina Tecklenburg
With special thanks to Rubén Jódar, Claude and Juri Peinske
Premiere: May 2013 Sophiensæle Berlin.
A co-production with SOPHIENSÆLE. Funded by the Capital Cultural Fund in Berlin.
an den Anfang der Seite